LAUNCH BST-860 battery tester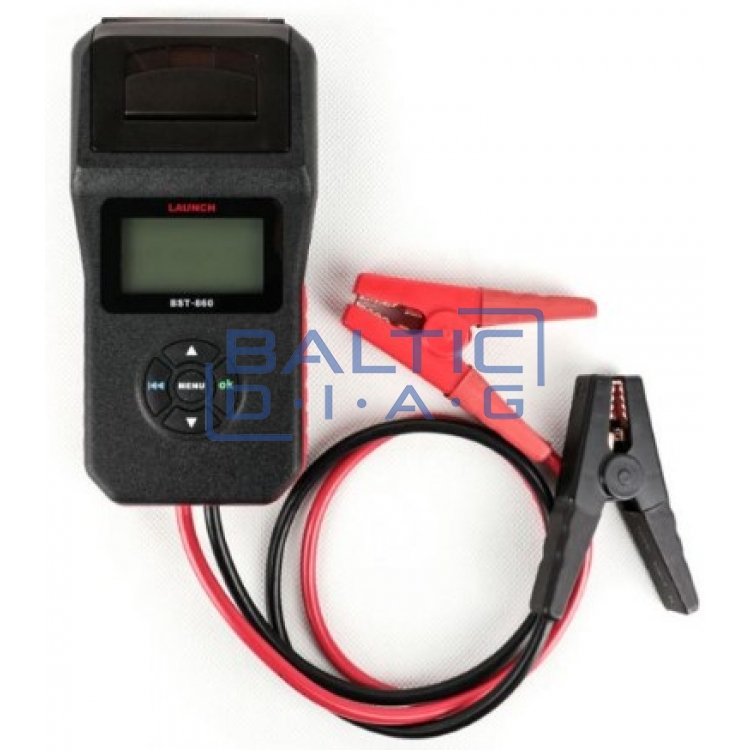 -15 %
LAUNCH BST-860 battery tester
Prices shown include tax
Description
LAUNCH BST-860 battery tester
Description:
The new BST-860 battery tester with integrated printer is suitable for testing 6V, 12V and 24V batteries.
Available languages: English, German, Italian, French, Polish, Russian; or Dutch, Swedish, Finnish, Turkish, Danish, Norwegian.
Warranty for 24 months.
Advantages:
Wide range of cars suitable for testing, battery types or calibration systems.
The battery and circuit can be scanned at the same time.
Battery performance display: Good, Requires replacement.
Automatic temperature compensation function.
Large backlit screen.
Multi-language menu.
USB connection for data transfer.
Technical specifications:
Display: Graphic LCD with backlight.
Test cable: 80 cm.
Operating temperature: -18 ~ 50 ° C.
Dimensions: 188 x 95 x 41 mm.
Weight: 450 g.
Material: ABS plastic.