Dent removal stand Autorobot SmartPuller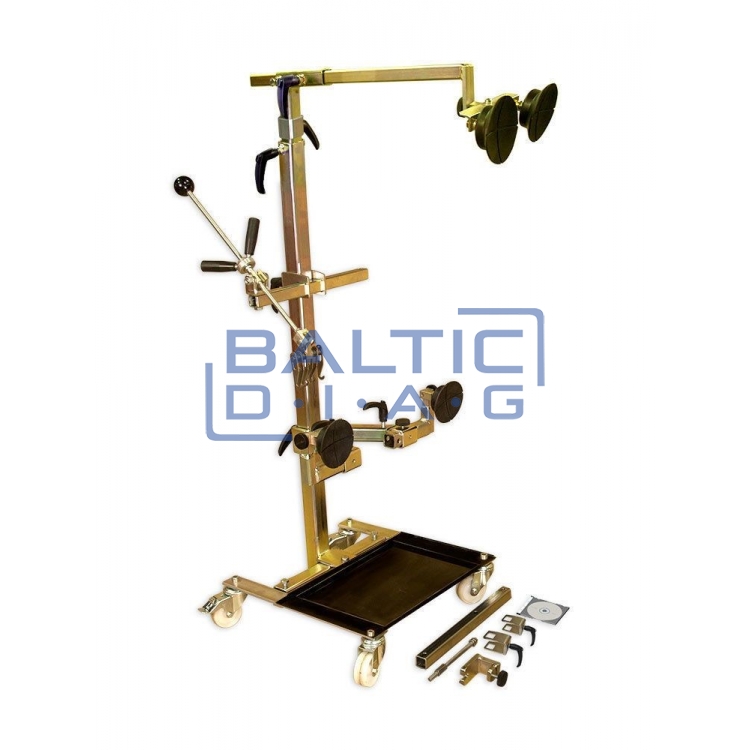 TOP
Dent removal stand Autorobot SmartPuller
Prices shown include tax
Description
Dent removal stand Autorobot SmartPuller
Manufacturer: Autorobot, Finland,
Description:
The ease of use of the SmartPuller dent ironing system has been achieved through the use of a movable stand with castors and adjustable rubber pads. Both rubber pads can be supported on the strongest parts of the body, which provides the best straightening quality. The compact design of the SmartPuller also provides ease of use. All the tools needed to straighten the dents can be adjusted to the correct height where they remain unsupported. The Autorobot SmartPuller dent tensioning system requires a resistance welding machine to secure the gaskets or a welding wire to tension the injured area.
Technical parameters:
Housing material: steel with zinc coating;
Weight: 49 kg;
Height: ~ 1540 - 2780 mm;
Width: ~ 580 mm;
Depth: ~ 640 mm.
More information can be found at: http://autorobot.com/dent-pulling/SmartPuller