Mechanical body measuring system Autorobot 300C +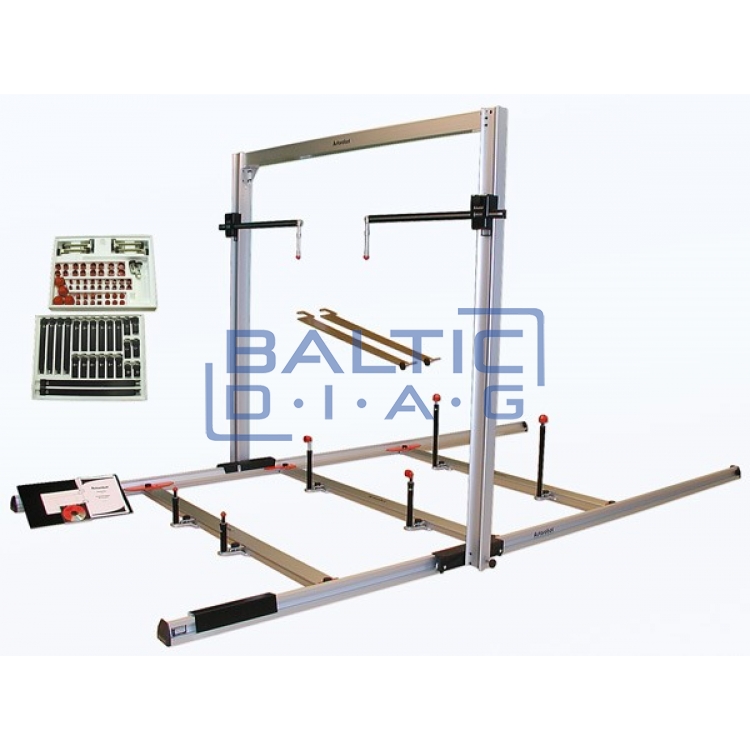 Mechanical body measuring system Autorobot 300C +
Prices shown include tax
Description
Mechanical body measuring system Autorobot 300C +
Manufacturer: Autorobot, Finland
Description:
Autorobot measurement systems are unique in this market. Full access to the car makes the measurement of any structure: body, body, damping, under the hood, wings, even the roof - simple and accurate. Due to the modular parts, this system does not take up much space and is easy to assemble and reassemble. Lightweight aluminum beams mounted on the sides of the stand hold the body measuring bridges and the unique Autorobot measuring arch. The measuring bridges and arch move extremely easily on ball bearings, so no effort is required to install the measuring heads. The uniqueness of this system is determined by the measuring arch, which moves easily along the entire length of the car. Accurate measurements of the upper body have the greatest effect on high-quality body repairs. This measuring system can also be used during repair work. When held in place during straightening, it can be used to determine the direction of stretching and the stretched distance. The Autorobot 3D measurement database, collected since 1980, provides data for accurate measurement work and clear results. This database, available on disk or online, contains information such as: McPherson strut mounting points, rear and front wing corners, vehicle A, B, and C columns, mounting box sections, and roof corners, along with body reference points, of which most are listed only on Autorobot.
Technical parameters:
- Aluminum construction;
- Internal height: 1890 mm;
- Internal width: 2070 mm;
- Longitudinal beams: 4000 mm;
- Measuring arch weight: 32 kg;
- Total weight: 97 kg.
Equipment:
- Longitudinal beams, 2 pcs .;
- Symmetrical measuring bridges, 2 pcs .;
- Independent measuring bridge, 1 pc .;
- Measuring tool set, 1 pc .;
- Longitudinal beam protection, 1 pc .;
- CD-ROM with measurement database, 1 unit;
- Measuring arch with measuring rods, 1 pc .;
- Longitudinal beam calipers, 2 pcs.