3D body measuring ruler Autorobot EzCalipre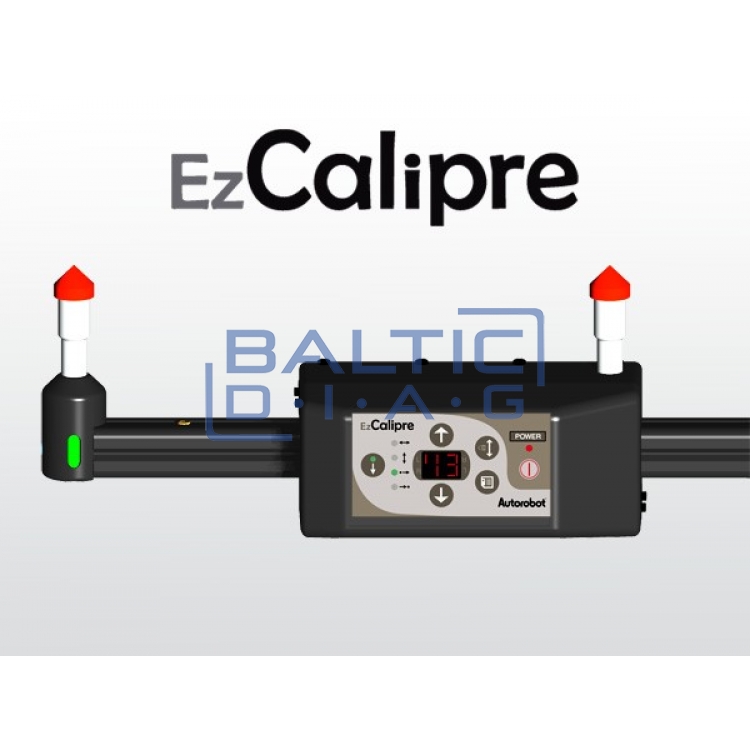 3D body measuring ruler Autorobot EzCalipre
Prices shown include tax
Description
3D body measuring ruler Autorobot EzCalipre
Manufacturer: Autorobot, Finland
Description:
Autorobot EzCalipre is a new device in the Autorobot line of measurement systems. EzCalipre is an advanced 2D / 3D measuring device for accurate vehicle body condition and damage documentation. The new ruler is easy to carry and transport, allowing it to perform 2D / 3D measurements in a variety of environments, opening up new possibilities for car evaluation. The use of EzCalipre is based on the extremely comprehensive Autorobot car database (about 60 reference points per car). The Autorobot EzCalipre uses a wireless WLAN connection on the ruler and has a very unique ability to record differences in altitude in the car's measurements (patented feature).
The license for the Autorobot software and database is valid for 18 months from the date of purchase. The database is updated for the first 12 months and without updates for the last 6 months. After 18 months, the database is locked and a license must be purchased. Once purchased, the license is valid for 18 months under the same conditions. License price: 300 € + VAT.
3D Function - 3D functions provide 3D measurement results. This means the resulting measurement results will have height, length and width dimensions. With these dimensions, it is easier to determine the exact tension angle for body alignment (the program will even show that angle with dynamic data). 3D Function comes standard with a ruler, no need to pay separately!
Technical parameters:
Measures length and height;
2 pcs. inclinometers, high accuracy and ease of use
Convenient connection of extensions
Automatic shutdown after 10 minutes of inactivity
Height measurement works by scanning the vertical angle;
Works with a computer (cannot work without a computer);
The WLAN access point is integrated into the ruler. No WLAN router required;
750EL +: length 1.14 m, extension rods 0.76 m and 0.9 m, max total length 2.8 m;
Weight: ~ 2 kg (without extensions);
Rechargeable li-ion batteries;
10 hours operating time (with li-ion battery).
More information can be found at: http://autorobot.com/measuring-systems/ezcalipre
Packages:
300EL + 1A Autorobot EzCalipre with carrying case. Price: 4807,50 € + VAT