Spot welding machine GYS gyspot ALU PRO FV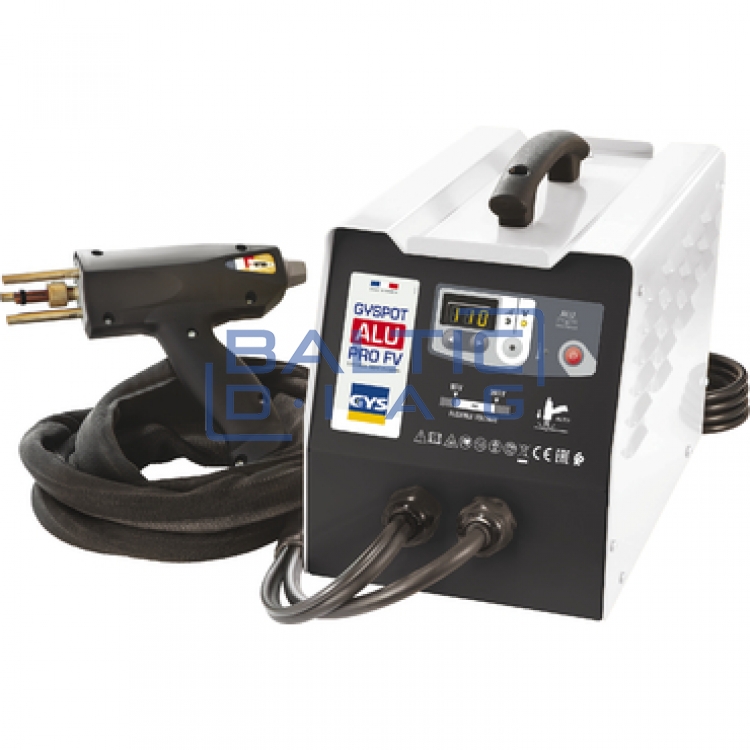 Spot welding machine GYS gyspot ALU PRO FV
Prices shown include tax
Description
Spot welding machine GYS gyspot ALU PRO FV
GYS, France; Warranty: 24 months
Description:
Aluminum body leveling equipment GYSPOT ALU PRO FV is specially designed for work with aluminum. Using M4 studs, this device allows you to remove various dents on the car door, hood, etc. without dismantling the part itself.
- Microprocessor control with digital display: voltage setting from 50 to 200V; power setting from 0 to 10; pin detection on the holder.
- Capacitor discharge (66 millifarads): fast welding, 3 milliseconds.
- Automatic pistol: there is no trigger in the rifle, welding is done automatically when the head is inserted into the pistol. The ground pole is integrated in the gun.
Technical parameters:
- Power supply: 90 - 240V
- Maximum current: 7500 A
- Synergistic mode: yes
- Voltage: 50 - 200V
- Fuse: 5A
- Dimensions: 210 x 240 x 360 mm
- Weight: 14 kg
- Code: 021990