Starter and generator test stand 12-24v SPIN Banchetto PLUS, Italy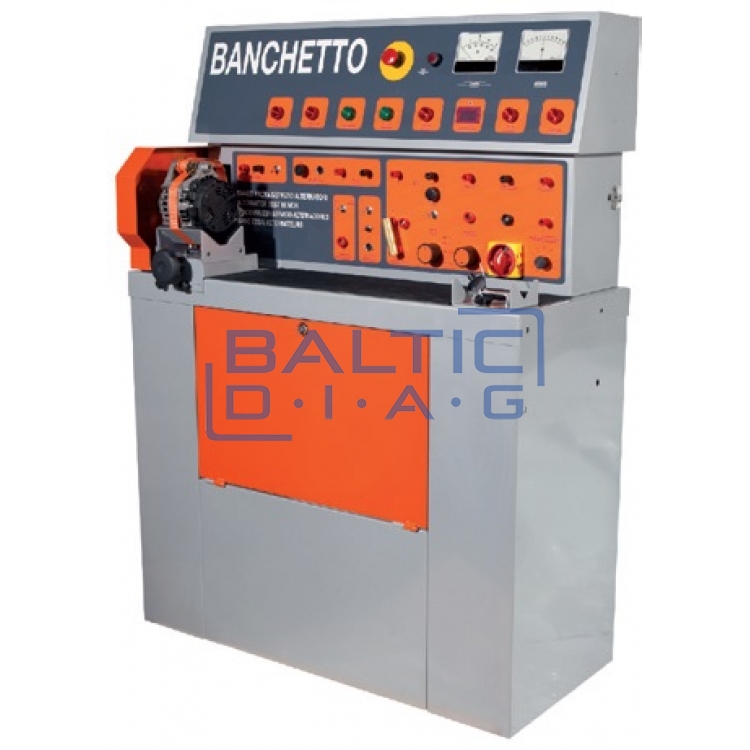 Starter and generator test stand 12-24v SPIN Banchetto PLUS, Italy
Prices shown include tax
Description
Starter and generator test stand 12-24v SPIN Banchetto PLUS, Italy
Tests:
• 12-24V tests for light and commercial vehicle generators up to 3.5 tons with rechargeable rheostat.
• Starter test (no load) plus mechanical brake as required.
• Tests for generators up to 1400W.
• Tests on wiper motors.
• Diode plate tests.
• Tests for capacitors and insulation.
• Tests of 12-24V regulators.
On request
• Digital instruments
• Mechanical brake for generator tests
• Rpm speed variator with converter
• Winding test (220V single phase)